No big surprise: this here blog came out as an INTP blog. Because that is what I personally profile as (look at my sidebar), it makes sense.
What personality type is your blog?
***(NOTE: if you look at this and take the test for your blog, I'd love to know what it comes out as and if you think it's valid!)***
HT:
Clare
INTP - The Thinkers

The logical and analytical type. They are especially attuned to difficult creative and intellectual challenges and always look for something more complex to dig into. They are great at finding subtle connections between things and imagine far-reaching implications.

They enjoy working with complex things using a lot of concepts and imaginative models of reality. Since they are not very good at seeing and understanding the needs of other people, they might come across as arrogant, impatient and insensitive to people that need some time to understand what they are talking about.
Now for the "split" part:
Here is the profile for my other blog:
Schola et Studium
Here's where the typealyzer caveat comes in:
Note: writing style on a blog may have little or nothing to do with a person´s self-perceived personality.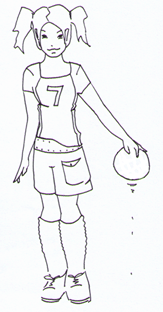 ESTP - The Doers

The active and play-ful type. They are especially attuned to people and things around them and often full of energy, talking, joking and engaging in physical out-door activities.

The Doers are happiest with action-filled work which craves their full attention and focus. They might be very impulsive and more keen on starting something new than following it through. They might have a problem with sitting still or remaining inactive for any period of time.
Funny : ). I guess the TP part is consistent.